Software Products – Services & Tools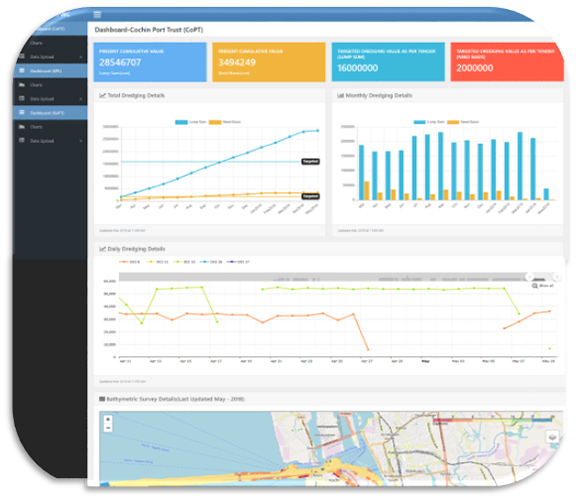 With the cost of dredging rising every year, dredging production remains a critical key in determining the success of a project.

Production analysis allows contractors and regulatory agencies a means to monitor progress and determine if possible setbacks are likely.

Collecting and displaying data such as loading positions, production logs and near real-time vessel positions provide a snapshot for determining possible production delays.

With the use of daily dredge production logs, the web site updated to present the detailed production information of the Maintenance Dredging project. Daily dredge production logs were recorded to keep track of dredge components.

Items such as routine maintenance and repairs, major repairs and overhauls, vessel traffic, weather delays, and routine vessel movements were documented on the daily logs.
---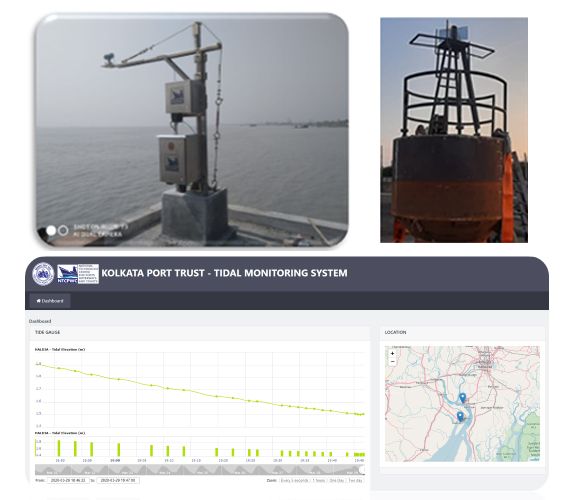 Understanding and predicting tides are very important, particularly for coastal marine operations. Series of Tide gauges were planned to installed in many major ports at strategic locations for measuring the water levels.

Since tides are deterministic, they can be predicted. In regions where tidal ranges are large, tidal predictions are important for navigational purposes. Long time series of tide gauge data are one of the most important source of information reporting for port operations planning and vessel traffic management.

Data from these tide gauges are archived in NTCPWC and being used for predictive modelling apart from real time monitoring of water level. It is important to have specialized skills to process and analyze data from tide gauges.

In addition, smart telemetry and data analytics methods were employed for tidal data analysis to provide more robust and reliable real time data stream.
---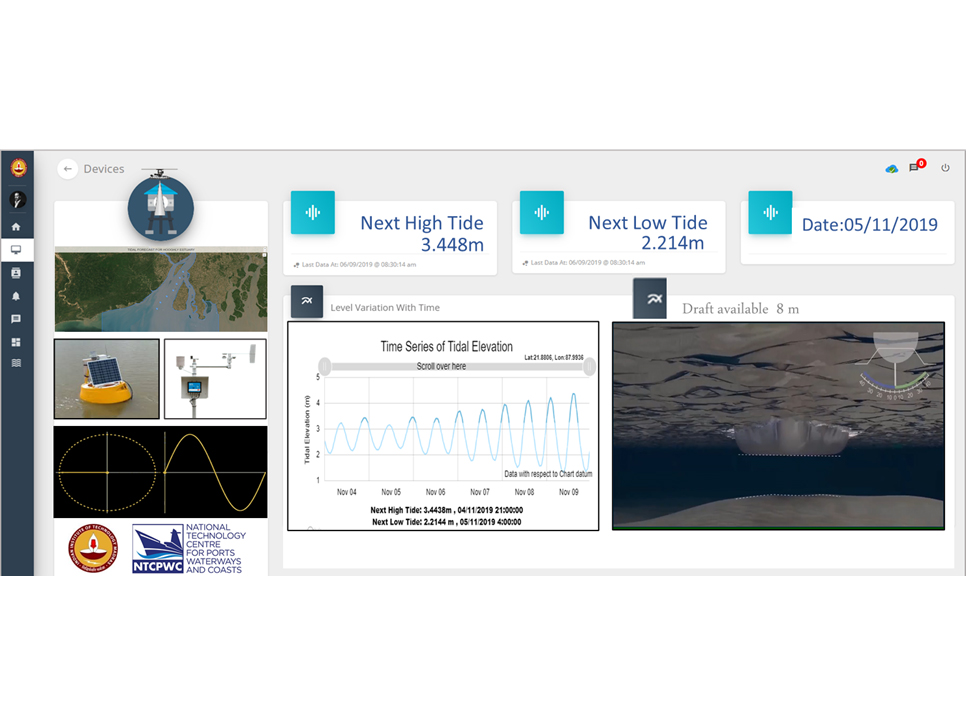 Real-Time under keel clearance (RTUKC) system aimed for the planning and monitoring of vessels in ports. The system is capable of accurately, and dynamically, predicting vessel under-keel clearance (UKC) – including the capability of real-time UKC monitoring – based on vessel dimensions and stability, the prevailing environmental conditions, actual vessel speeds and a detailed channel profile. ​
The system will optimise draught management which will facilitate greater efficiency and productivity for users of the Port, through increased draughts and wider tidal windows, whilst enhancing safety.
In addition, it is to reduce the need for capital and maintenance dredging by optimising the use of UKC.